Pixmeo
Pixmeo is a swiss company specialized in medical imaging software development and PACS installation and support.
Our products are:
OsiriX, the free and open-source DICOM viewer (free download)
OsiriX MD, the FDA-cleared version of OsiriX (Buy on Kagi)
OsiriX HD, for iPhone and iPad (Buy on the App Store)
The OsiriX User Manual, the complete reference book for OsiriX and OsiriX MD
Our services include the installation, integration & support of:
PACS server
Mini-PACS server
PACS Workstation
DICOM DVD Burner
DICOM Web Portal
OsiriX MD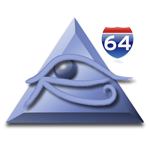 OsiriX MD is cleared by the FDA, as a Class II Medical Device, for diagnostic imaging in medicine.
While based on the well known open-source project, OsiriX, it is not identical, because of the FDA regulations: each user is registered in our database and have a unique serial number to run OsiriX MD; each modification to the software has to be validated, strictly tested and described; each plugin has to be cleared by the FDA.
These regulations will guarantee to the registered users that OsiriX MD is fully certified for medical imaging, including primary diagnosis.
OsiriX MD is the result of more than 5 years of research and development in digital imaging.
It fully supports the DICOM standard for an easy integration in your workflow environment.
It offers advanced post-processing techniques in 2D and 3D and a complete integration with any PACS, including the well known open-source project, dcm4chee. OsiriX MD supports 64-bit computing and multithreading for the best performances on the most modern processors.
By adopting OsiriX MD, you did the good choice: standards support, simplicity, unlimited power and evolutivity!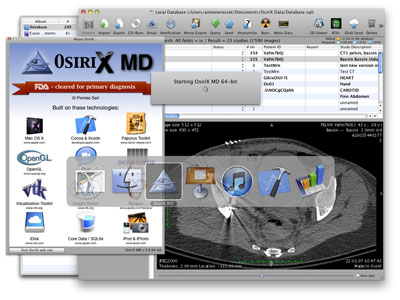 Order OsiriX MD now for only $599 USD
FDA-Cleared (K101342)
Class II FDA Device
Perpetual License
Free upgrades for 1 year
64-bit
Immediate download after online payment
Available worldwide
OsiriX MD is the first FDA-Cleared version, developed, validated and certified by the OsiriX Team.
More information about OsiriX MD here.